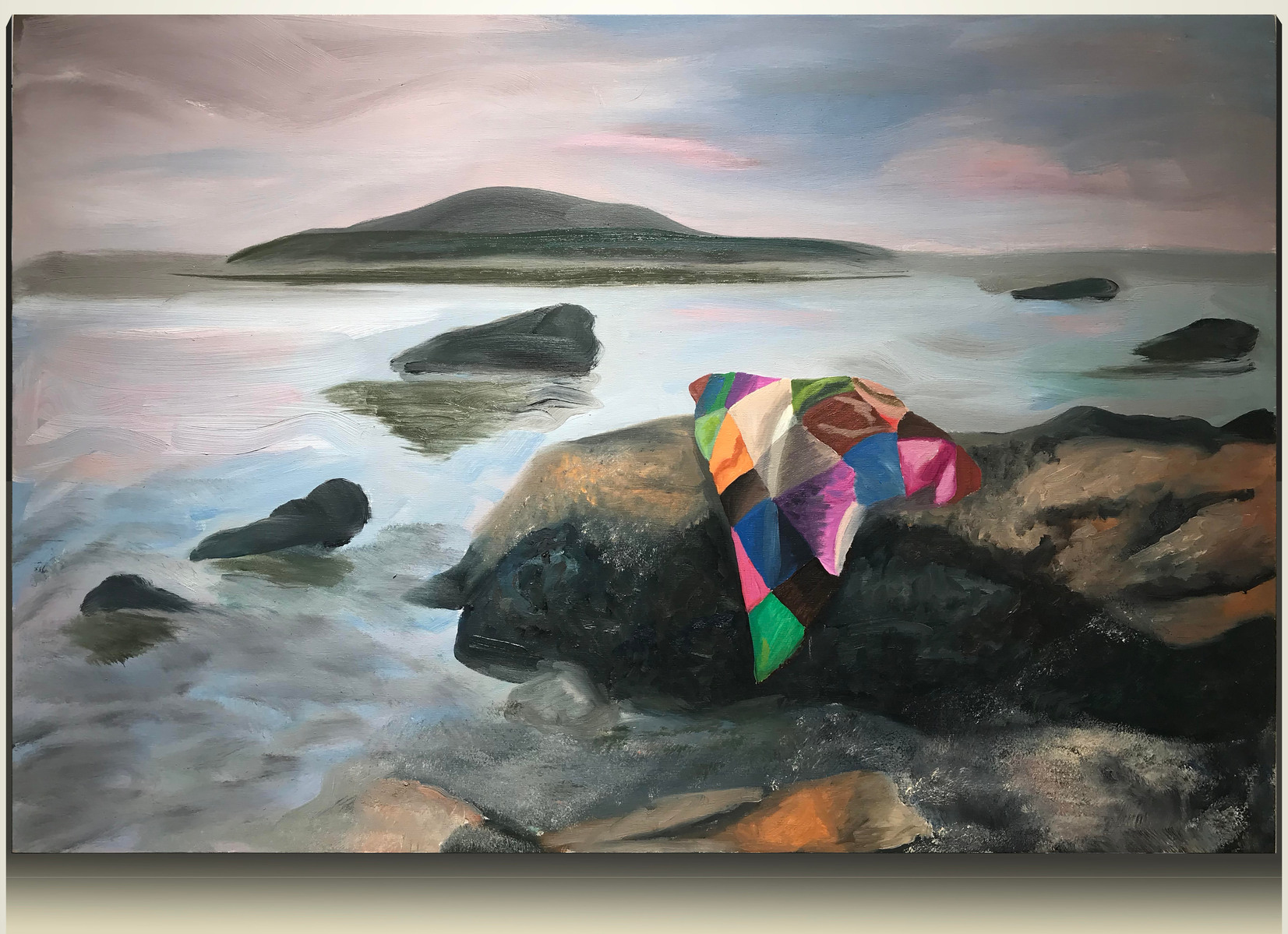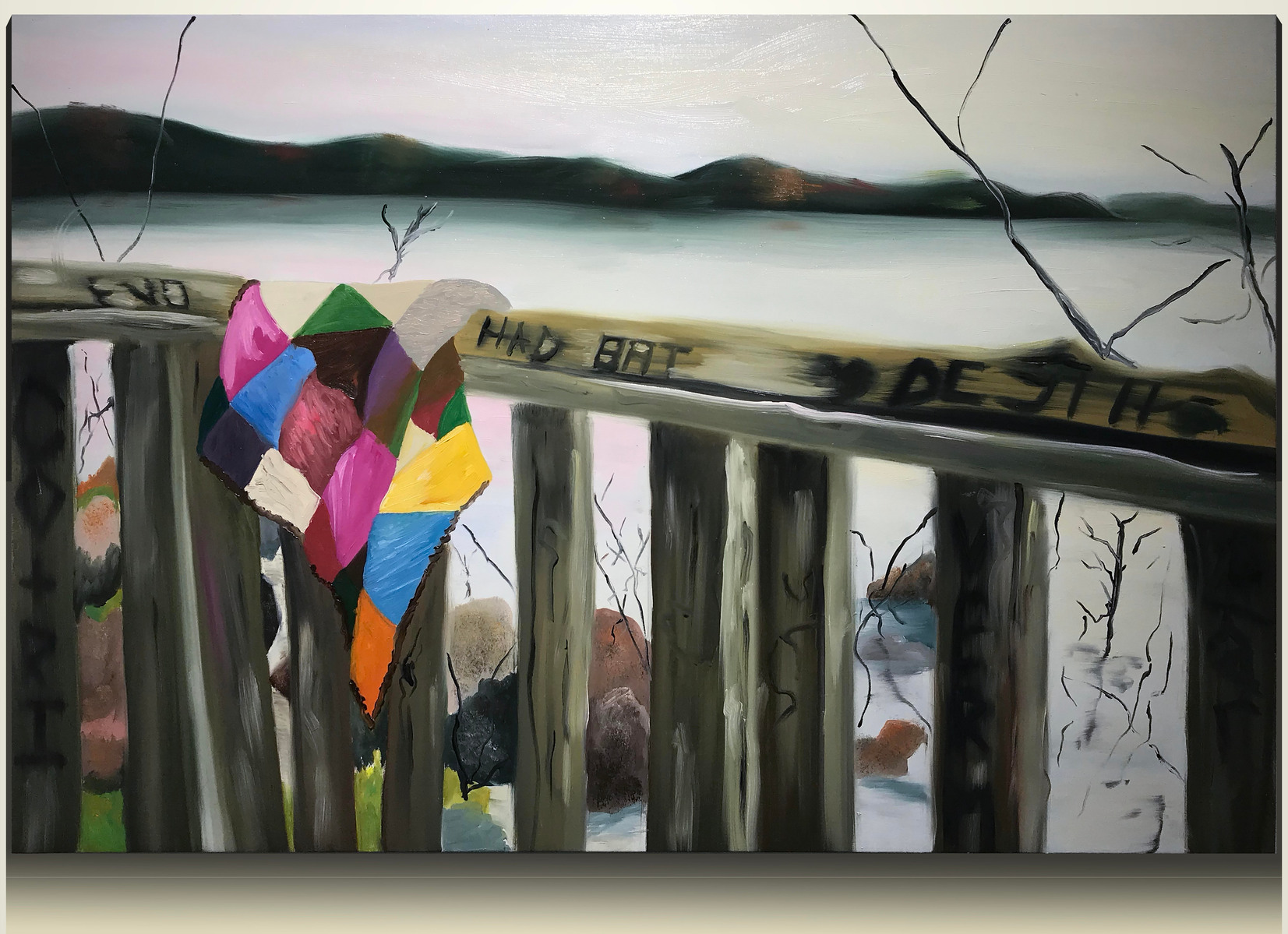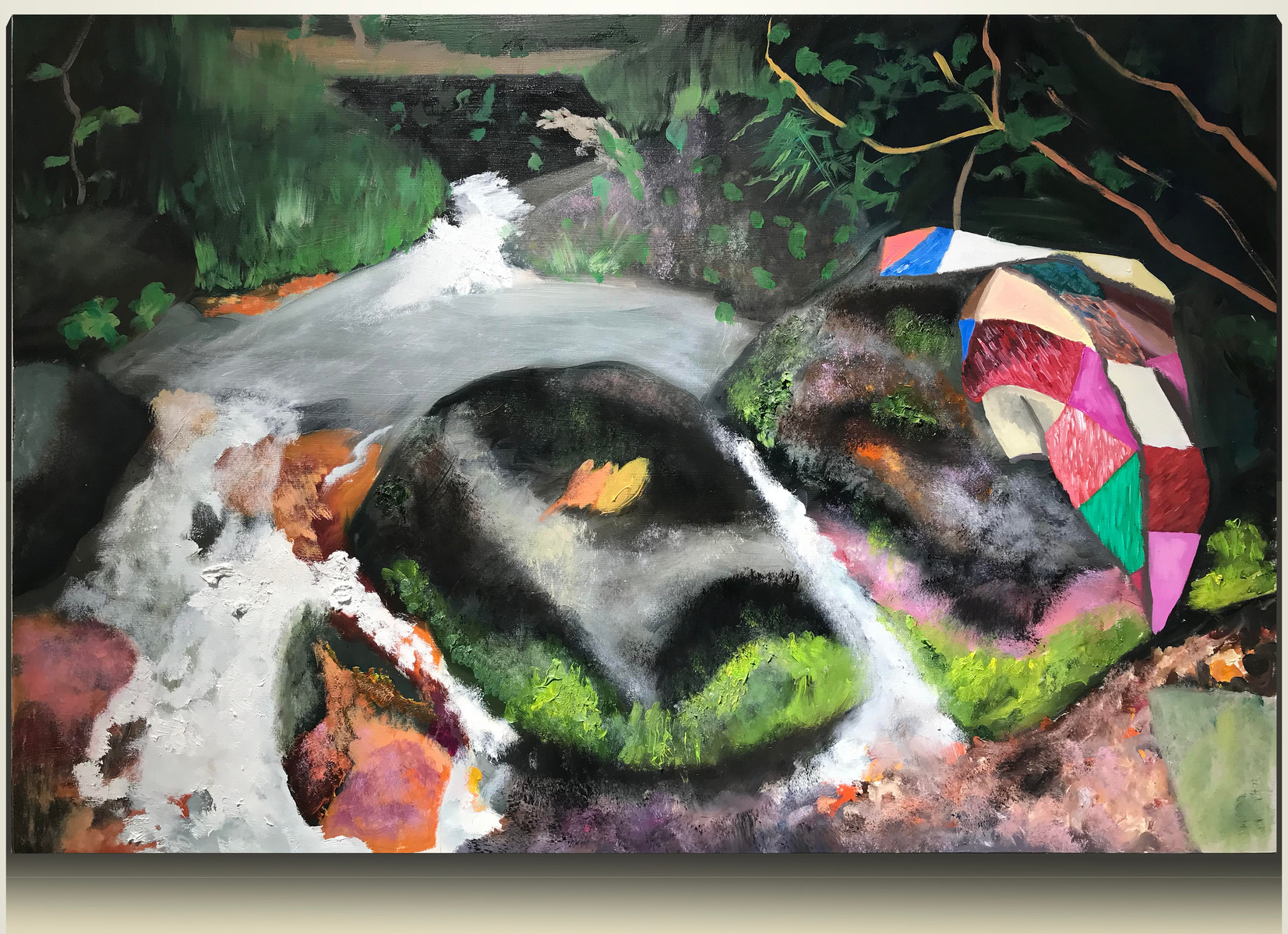 First and foremost, Forlorn is a series of portraits. But rather than being portraits of figures, they are portraits in which an inanimate object becomes a figure. This knitted patchwork blanket, crafted many years ago by my maternal grandmother, holds memories, experience, and age within its many knots. This blanket is not just a figure, it is also a place — a safe place to rest on long journeys.
My Oma and Opa — my mother's parents — didn't travel obsessively, but they traveled enough that one could regard them as seasoned travellers. A quick jaunt to Algonquin Provincial Park to watch the tree canopy change colour; or a more sustained trek to their son's woodland home in the midst of wintry desolation: both were frequently undertaken with little notice.
In her parents' footsteps, my mother would drive my family to the same destinations. I have vivid memories of travelling in a van as a young child, wrapped in one of three knitted blankets.
In October 2017, I began my own solo trip. My destination was a familiar place, full of familiar faces. My first stop was the precise opposite — Awenda Provincial Park was known to me only by name as parkland painted by the Group of Seven. The excursion planned by my urban arts university gave students the opportunity to paint and create on-site, en-plein-air.
I spent eight hours on site, mostly uncomfortable due to the chilly but extremely humid weather on the shore of Lake Huron. What resulted was a feeling of total despair — despair that nothing productive would come of this trip.
I longed to see someone, something, anything deeply familiar. On that overcast, thickly humid day, this wool blanket once again became my protector. It became a familiar face among rock formations, on fences, at look out points, and against the sprawling landscape. I took these photos as a way to explore how something familiar can act as a gateway to an overwhelming expanse of unknown subject matter. It functioned as an anchor, allowing me to focus on the landscape as a setting, with the blanket as a figure.
In this way, the Forlorn series became less about a specific place, but rather about the memory and feeling that an inanimate object can carry with it, making an unknown place more familiar.
Forlorn is an ongoing, multimedia series, starting as photographic documentation of a blanket and place interacting.